Renovating the Unfit Housing Stock: Case Studies

More than 19.2 million people in Europe, 4.2% of the total population, were experiencing severe housing deprivation in 2020. Unfit housing has a dramatic affect on the health and wellbeing of households, from physical affects such as respiratory infections and asthma, or the danger of the physical collapse of buildings, and mental toll resulting in stress, anxiety, and depression. Renovations to improve the living conditions of households are necessary. 
This need is reinforced by the introduction of new laws and policy within the EU, such as the EBPD, which aim to move households away from carbon-heavy energy sources, and reduce consumption through greater insulation and energy conservation measures. However, housing deprivation often affects those living below the poverty line - 14.8% of the European population, 23.1% of whom were below the poverty line, were living in housing with leaks, damp, or mould in 2020. The question remains: when the poorest and most vulnerable households are occupying the unfit housing stock, how can they afford these expensive, and often unapproachable, renovations? 
Below you can find a series of case studies where the renovations of the unfit housing stock are used to benefit the most vulnerable households. From social enterprise letting schemes, renovating vacant buildings to provide homes for low-income households, to companies helping renovate the homes of those who could not otherwise afford it. 
---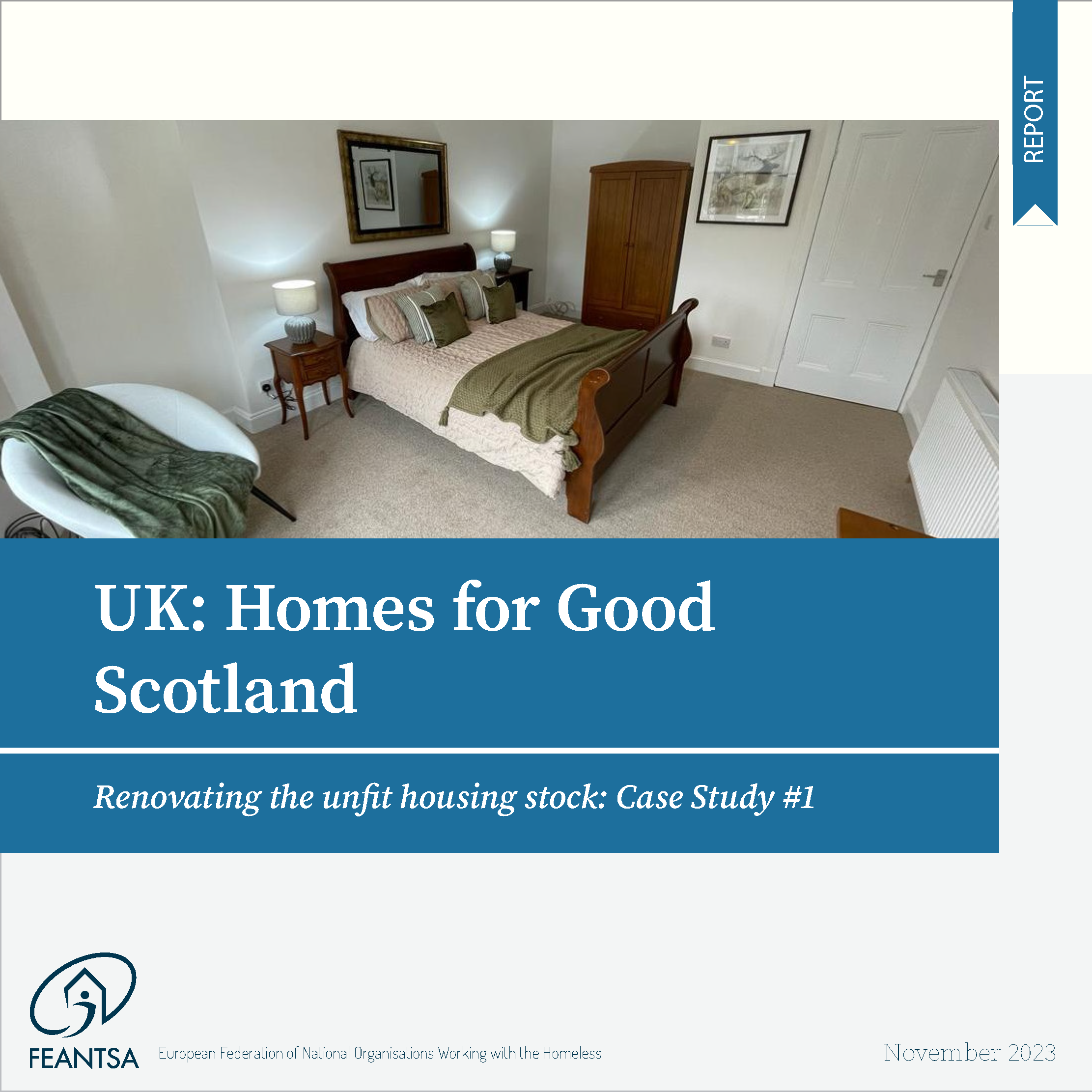 Case study one: Homes for Good, Scotland [PDF]
Homes for Good (Scotland) CIC (Community Interest Company) was created in March 2013 as the first Scottish social enterprise letting agent within the private rented sector. Based in Glasgow, Homes for Good (HFG) manages homes within the City of Glasgow and surrounding local authority areas in the West of Scotland. They identify and buy empty and dilapidated homes both on the open market, at auctions, and through private referrals, and revitalise them within three months through their renovations team and builders.
---
Case study two: Habitat for Humanity, Bulgaria [PDF]
Thousands of vulnerable families in Bulgarian villages and towns live in homes that are in poor condition and urgent need of repair. The health, and sometimes lives, of children and adults may be at risk due to the unhygienic and dangerous living conditions. Habitat Bulgaria (HFH BG) establishes partnerships with local non-governmental organisations actively working with vulnerable groups and communities at risk of poverty. They provide revolving home improvement funds to local partners, who then disburse small amounts as interest- free loans to families that meet the program criteria.
---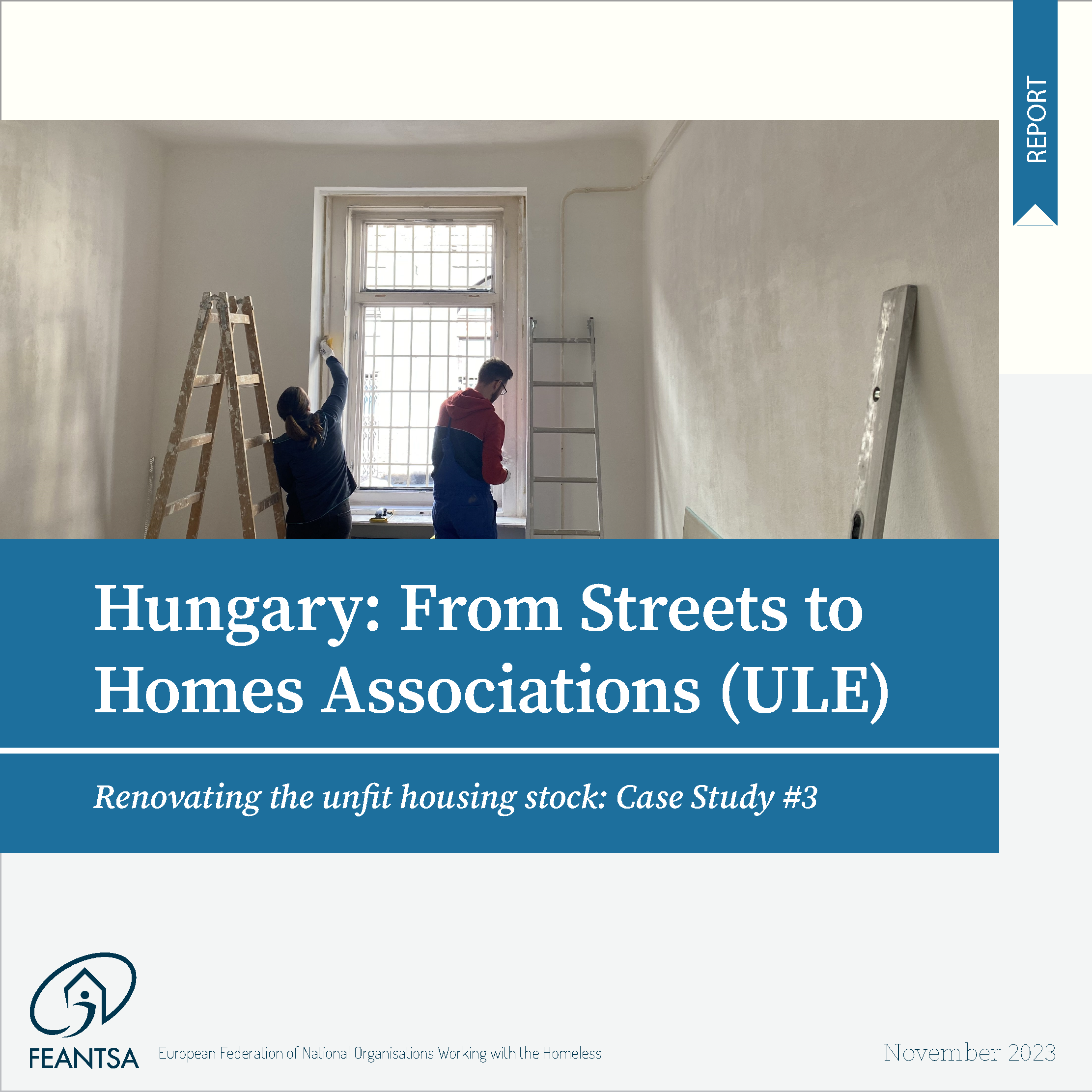 Case study three: From Streets to Homes, Hungary
In Hungary, housing poverty is a growing problem for which affected households have a very limited number of solutions to help tackle it. All vulnerable groups, such as minorities, disabled or chronically ill people, single parents, and the working poor face hardships when it comes to affording rentals or accessing ownership, especially in Budapest. Simultaneously, the poor condition of privately owned stock is a key problem in the Hungarian countryside. While housing poverty affects a growing ratio of the population, people in homelessness are the most vulnerable. The From Huts to Homes program of From Streets to Homes takes a housing first approach, offering housing to people in homelessness through the renovation of vacant municipal flats.
---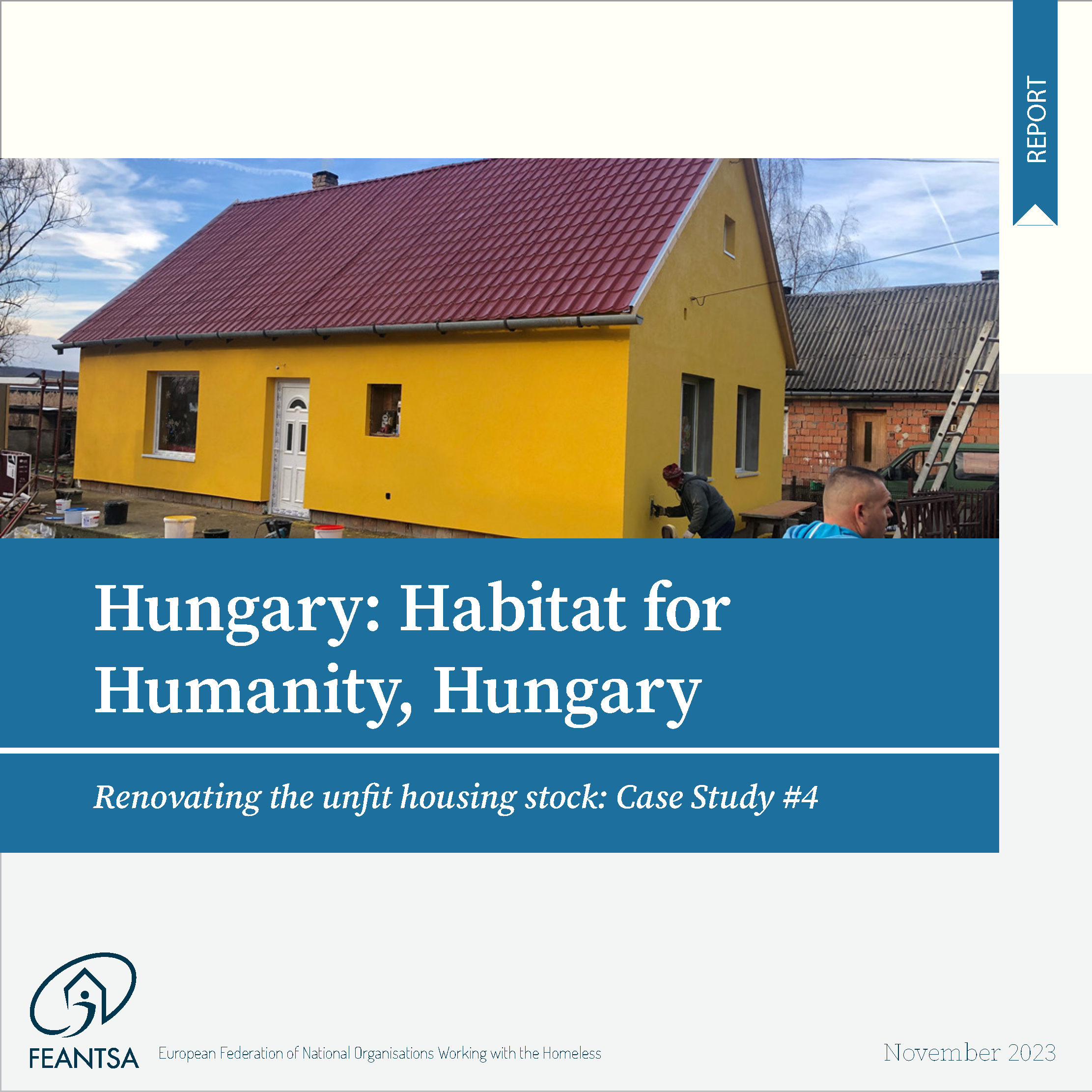 Case study four: Habitat for Humanity, Hungary
Two-thirds of Hungarian dwellings are below modern energy efficiency standards. However, most homes are occupied by owners who cannot renovate their homes due to low wages and a lack of savings. Furthermore, there is a high share of single-family homes, especially in rural areas, with higher average energy needs.Many households living in unfit housing struggle to access home renovation support. This project facilitates the access of low-income households to a major home renovation program - Rural Family Housing Support Program. By providing additional services, the homes of these families can be renewed, severe structural problems can be fixed, and the home becomes healthier and more comfortable (e.g., by accessing utility services) and potentially more energy efficient (e.g., if new doors and windows are installed or the heating system is exchanged).   
---
Case studies five-seven: Coming soon...